Brewster's Fine Food & Spirits
Home of Southwest Michigan's only authentic apple wood smoked specialties such as smoked chicken wings, pulled pork, beef brisket, St. Louis style ribs, and the areas only apple wood smoked Reuben sandwich. Check out one of our locations today!
Brewster's restaurant also features a wide variety of traditional American fare food from a top sirloin steak to our famous bbq grilled chicken fritters.  Brewster's restaurant is a great relaxing place to bring the family, the office staff, or a group of friends to catch the latest sports action on one of our numerous TV's.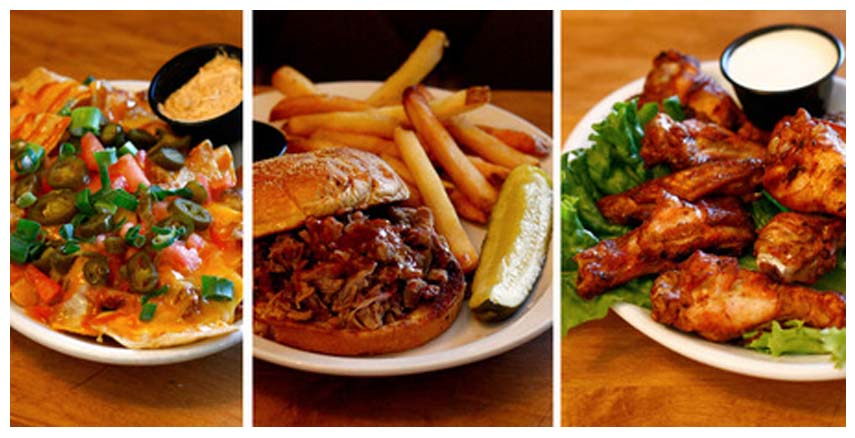 Business hours at our two locations are subject to change based on staffing availability/shortage each day.
Menu items are subject to price change based on market price each week.
Thank you for your support and understanding.
HIRING at both Locations! Please stop in to fill out an application

"I go to Brewsters for kareoke on Fridays and have always never been dissapointed. Food, drinks, friends, good times! The staff is awesome!"
– Michelle

"My sister and I had the pull pork sandwich the meat was so tender that melted in my mouth. My husband had the brisket sandwich and it was very tender. The service and the food was great."
– Karla

"Amazingly comfortable atmosphere with first rate service & hospitality, This establishment has been a part of our community for the past 30 years,Thank you Brewster's"
– Fred

"Great place for food, drinks, and the staff is awesome…my family enjoy going there every Thursday night…been going for over two years…and look forward to it every week!"
-Melissa